Current Unsolved Crimes
Norfolk Police and Virginia Beach Police are working together to identify two suspects in a cloned credit card case.
The victim's credit card information was stolen at a fast food restaurant in Norfolk.  The cloned credit card was then used on April 2, 2016 at 11:10 am at the Walmart on Phoenix Dr.  The suspect (#1) left in a black or dark color Chevy.  The next card transaction was at 7:40 pm at the Walmart at 4821 Virginia Beach Blvd.  The suspect (#2) left in a white Hyundai .
On April 4 at 3:40 pm, the cloned card was used again at the Walmart on Virginia Beach Blvd and the suspect (#1) left in the black or dark color Chevy.  This suspect (#1) also used the cloned credit card at 8:00 pm at Sephora in MacArthur Mall.
Suspect #1: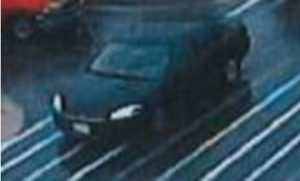 Suspect #2: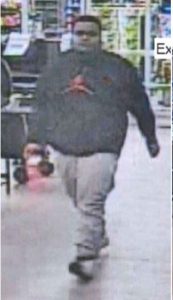 Virginia Beach Police are looking for man who robbed a Bank of Hampton Roads branch at gunpoint on April 12, 2016.
Employees reported to police that around 1:30 pm, a black male wearing a red bandanna entered the bank located at 281 Independence Boulevard with a handgun and demanded money.
The suspect fled the bank after receiving an undisclosed amount of cash.
No injuries were reported.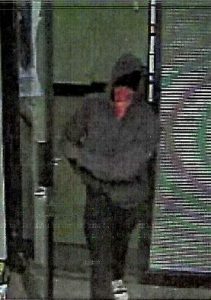 On March 31, 2016, at 9:00 pm, the victim was at Whole Foods on Laskin Road.  One of the suspects distracted the victim with a question that caused victim to turn her back on her cart and purse.  The other suspect then stole the victim's wallet.
The suspects then went to Target at Pembroke Mall and made a couple large purchases with the victim's credit cards.
Virginia Beach Police needs assistance:
On February 23, 2016 at approximately 6:05 pm, the three pictured suspects wearing hats, went into the Bevello store at 172 Central Park Ave and stole several pairs of designer label women's jeans.  They then went to the Sunglass Hut on Main Street and stole several pairs of sunglasses.  They finished the crime spree at the LensCrafters on Constitution Drive where they stole several more pairs of sunglasses.