Virginia Beach Police need assistance in locating a wanted person:
Cori Antonio Riddick is wanted for a felony revocation / probation violation.  Riddick is 34 years old, 5'11", 200 pounds,  and has black hair and brown eyes.
Riddick has the name SHARETTE tattooed on his left forearm, a tattoo of a cross on his left shoulder, and the initials ROC on his right arm.
Riddick's whereabouts are unknown at this time and police need the public's help in locating him.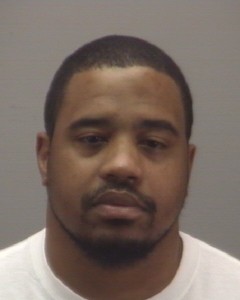 Virginia Beach Police need assistance in locating Cedric O'Neal Munson.
Munson is wanted for Felony Probation Violation.  He is on probation for burglary, possession of burglary tools, and possession of a firearm by a convicted felon.
Munson is 28 years old, 6′, 155 pounds.  He has tattoos on both arms as well as his chest. Munson's last known address was in the 700 block of Brinson Arch in Virginia Beach.
Torres-Colon is 29 years old, 6′, 195 pounds, he was last known to live in the Lake Edward neighborhood of Virginia Beach.  The photo was taken in January 2010.
Torres-Colon is wanted for two counts of burglary of a residence and two counts of grand larceny and a  fail to appear.