Crime: Robbery 2023-013959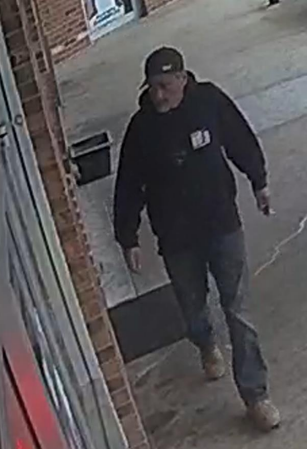 On 3/20/23, the pictured suspect entered the Millwood Cleaners located at 315 N. Great Neck Road, presented a knife, and demanded the money in the cash register. He took the money out of the drawer and threatened another witness who was following him.
Suspect Description:  5'8 to 5'10, 120 to 150 pounds, skinny build, salt-and-pepper hair, 40's- 50's age range, gray and black goatee and mustache under the mask. Suspect was wearing an ECSC Surfing hoodie and Milwaukee tools hat.