Crime: ABC Larceny 2022-070585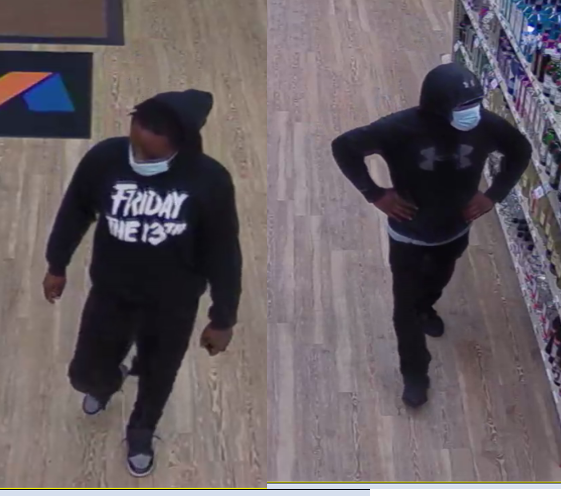 On 10/30/22 at approximately 7:54 p.m., 2 suspects entered the front door of the ABC Store on Shore drive and walked to the storage room where they loaded up 7 boxes of Hennessey and 2 boxes of Crown whiskey into a waiting silver sedan. A third suspect entered the back door and assisted the two suspects in stealing the alcohol.  These suspects are the same suspects involved in the ABC theft on Northampton Blvd. on the same day.
Suspect(s) / Vehicle(s):   Suspect #1: B/M, wearing black hoodie with white Friday the 13th on the front, dark pants, blue face mask.  Suspect #2: B/M, wearing Underarmour hoodie, blue face mask, dark pants. Suspect #3: B/F, wearing a multi-colored hoodie and yellow pants. She was possibly the driver of the silver vehicle.