Crime: ABC Larceny 2022-075769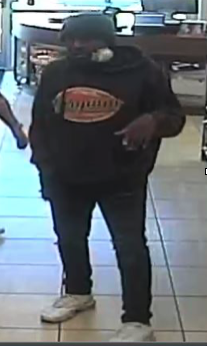 On 11/22/22, at ABC store on Northampton Blvd., the pictured male selected various bottles of alcohol and went to the front desk. He then changed his mind and stated he was going to put the alcohol back. Instead, he left the store with the alcohol and never paid.
Suspect: B/M with a bandage on his left cheek, wearing a dark sweatshirt with the word Virginia on the front, dark beanie and white sneakers.