Crime: Armed Auto Tampering, Larceny, Brandishing 2022-58525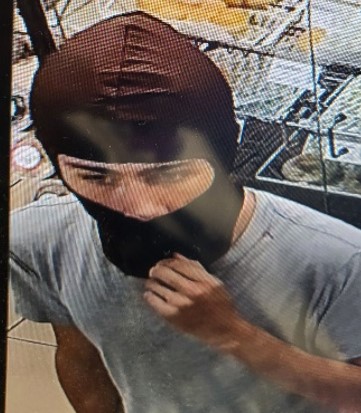 Armed Auto Tampering, Larceny, Brandishing 2022-58525
2022-058525/2022-058526/2022-058510 ARMED AUTO TAMPERING, Larceny from MV, Brandishing, Reckless Handling, Zinia Ct. and Duck Pond Drive.
On 9/5/22,, the pictured two males and one female were interrupted by the victim while breaking into his vehicle on Zinia Ct.  At least one suspect was armed with a handgun.  As they fled, at least one suspect fired multiple rounds.  They got into a waiting red/burgundy SUV.
This incident is likely connected to cases 2022-058526 and 2022-058510 from late 09/04/22 on Duck Pond Dr.  Those cases also involved a red/burgundy SUV, two thieves, at least one with a handgun, and a getaway driver.  A financial card belonging to one of those victims was used at a 7-Eleven in between the two locations.  Pictures from that transaction are also posted.