Crime: Armed Robbery 2022-057211 and 2022-044844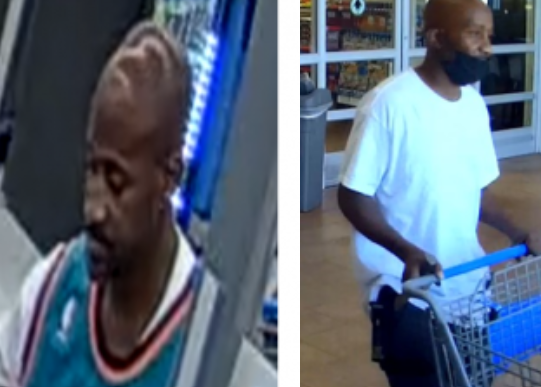 Armed Robbery 2022-057211 and 2022-044844
UPDATE, SUSPECT HAS BEEN IDIENTIFIED AND HAS SEVERAL WARRANTS FOR HIS ARREST.
Same person, two different robberies with a knife.
On 8/31/22, the pictured black male entered the Walmart at 657 Phoenix Dr. He selected 2 computers and attempted to exit the doors without paying. When asked to produce a receipt, he produced a large, serrated outdoorsman style knife, threatened the victims, and continued out of the store. He got into a white Toyota Avalon with unknown tags and left towards Sabre St.
On 7/8/22 at 9:28 p.m., a robbery call came out at the Walmart located at 2021 Lynnhaven Pkwy. The pictured B/M attempted to steal a microwave and was confronted by the door greeter to check his receipt. After the greeter confronted him about not having the microwave on the receipt, the suspect stated, "Don't let me have to cut you." The greeter was holding onto the cart when the suspect produced a knife and lunged at the greeter. The suspect left the store and possibly got into a silver SUV.