Crime: Armed Robbery 2023031544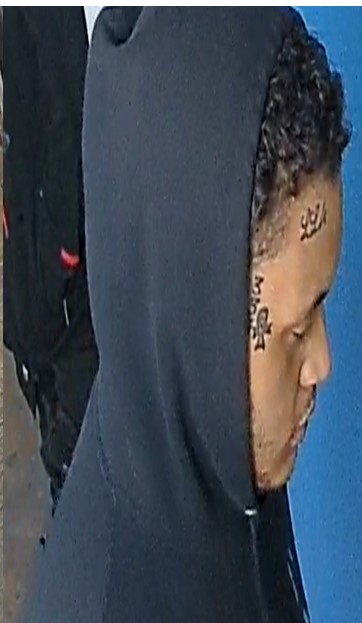 On 6/3/23, in the 300 block of 16th street at around 11:40 p.m., the pictured individuals robbed the victim at gunpoint inside of his hotel room. They took his cell phone, wallet, and gold chain. They fled across the street,  got into a black large SUV, either GMC, Chevy, or Lincoln, and fled westbound on 16th Street. The main suspect is known as Wuapo to the victim and has very distinctive face tattoos such as LLA on his forehead and 337 on the right side of his face. He also has a red neck tattoo and more lettering behind his right ear. He has tattoos on his left hand. Suspect 2 also has face tattoos above his left eyebrow. Suspect 3 has a beard. Suspect 1 and 2 are described as light-skinned Black or Hispanic males. The third suspect is a Black male.
One suspect has already been identified; pictured are the two that we need identified.