Crime: Carjacking 2022-020933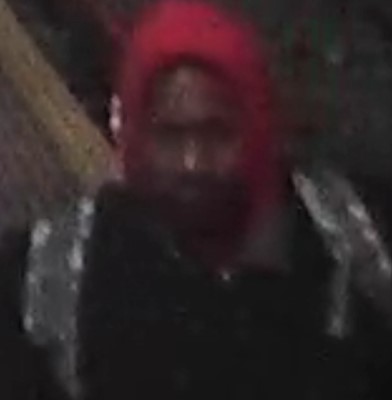 Summary:    On 4/06/22, the pictured suspect attacked a woman and then stole her vehicle. After abandoning the stolen vehicle, the suspect was picked up by the pictured vehicle in the area of S. Newtown Rd. and Curlew Dr. in Norfolk.
Suspect: B/M, large build, wearing red sweats with black stripes at the knees, black boots, a red hoodie with a black coat over top, and wearing a camo backpack.
Involved vehicle:  White Chevy Impala with no or black rims, a push bumper, and a spotlight attached to the driver side.