Crime: Credit Card Fraud 2022-022047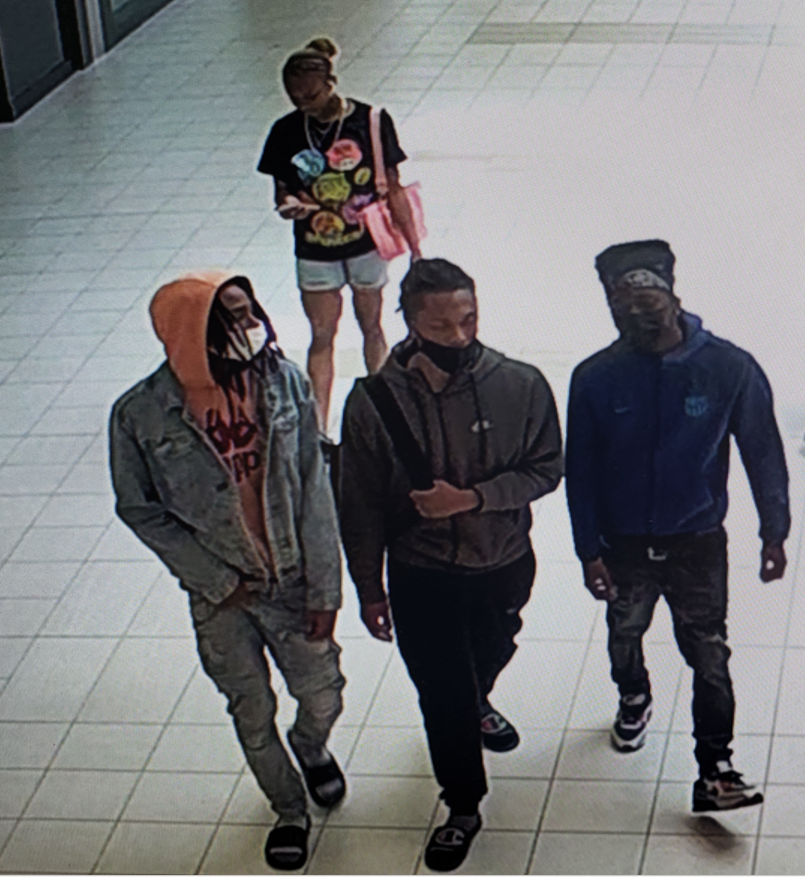 Credit Card Fraud 2022-022047
On 4/11/22 on Melinda Place: Suspects stole the victim's wallet from his car outside his residence, as well as several other items. They tried to use his card at the DTLR store inside the Lynnhaven Mall.
Suspect(s) / Vehicle(s):     3 black males: 1 with dreads wearing orange hoodie, bluejean jacket, bluejeans, and slides; 1 with dreads pulled back wearing grey jacket and black pants; 1 with bandana wearing blue jacket and bluejeans. 1 black female wearing black t-shirt, blue shorts, and pink purse.
Suspects possibly left in a red Chevy sedan.