Crime: Credit Card Fraud 2022-046997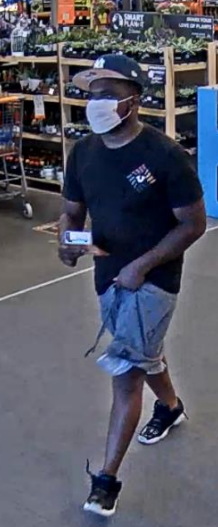 Credit Card Fraud 2022-046997
On July 18, 2022 the pictured suspect entered the Home Depot located at 3352 Virginia Beach Blvd and purchased $2000 worth of gift cards with a stolen credit card. The victim's credit card was stolen from a vehicle located at 2844 Virginia Beach Blvd earlier in the day.
The suspect has visible arm tattoos and a tattoo on the lower left leg above the ankle.
Suspect vehicle: Black BMW SUV with unknown tag.