Crime: Felony Hit and Run / Assault LEO 2022-058267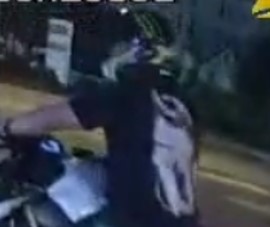 Felony Hit and Run / Assault LEO 2022-058267
9/4/22 at 21st Street and Arctic Ave:
At around 1:00 am, officers had a motorcycle flee from a traffic stop in the oceanfront area. In its attempt to evade officers, the suspect struck an officer and a pedestrian with his motorcycle. The second motorcycle was seen riding with the suspect multiple times during the night.
Suspect is a W/M, has tattoos down left arm, riding a newer grey Hayabusa motorcycle with no tag, inspection sticker on left-rear swing arm. Suspect's friend is riding a white/black sport bike with distinct rims and helmet.