Crime: Fraud / Stolen Auto 2022-026021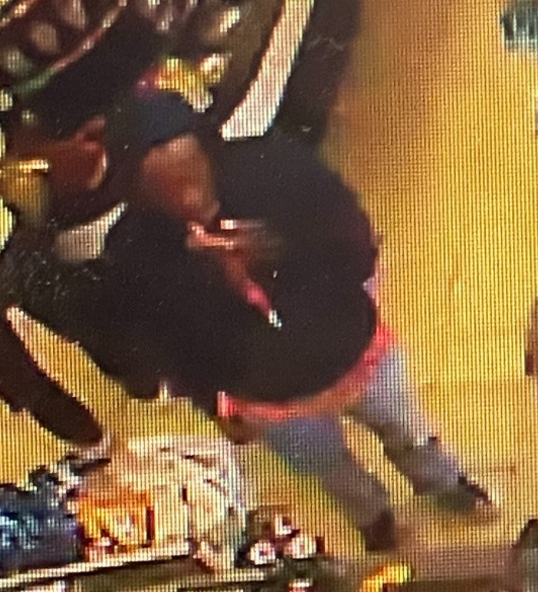 Fraud / Stolen Auto 2022-026021
On 4/26/22 at 1009, victims received a notification from their financial institution that their stolen credit card was just used at the 7-Eleven in the 5100 block of Virginia Beach Blvd. After review, the suspect can be seen on the store security camera attempting to purchase two alcoholic beverages with the victims red debit card. After the card was declined twice, suspect left the scene.  Suspect was driving a stolen Jeep.
Suspect is a black male, approximately 60 years old, dark-colored zip-up jacket, red t-shirt, bluejeans.
Stolen Vehicle– UBG7539/VA, 2019 black hardtop Jeep, white tow marker on rear window, and left front headlight cracked, red bandana hanging from the rearview mirror, last seen on Newtown Arc (2022-026061).