Crime: Hit and Run 2022-020498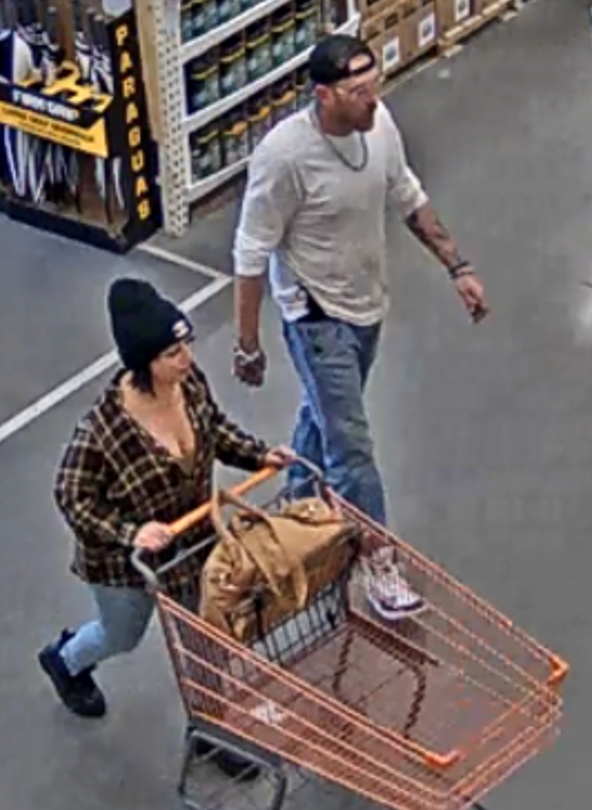 THANKS TO A TIPSTER THIS PERSON WAS IDENTIFIED.
On 4/5/22 at Home Depot, Virginia Beach Blvd., the female suspect hit another vehicle as she was pulling through the parking lot. After hitting the vehicle, the female drove off without stopping. The male in the photo was seen getting into the passenger side of the vehicle before the female drove off.
The vehicle is spray-painted black with possible white roof still, GMC, pulling a black trailer behind it.