Crime: Larceny 2022-039772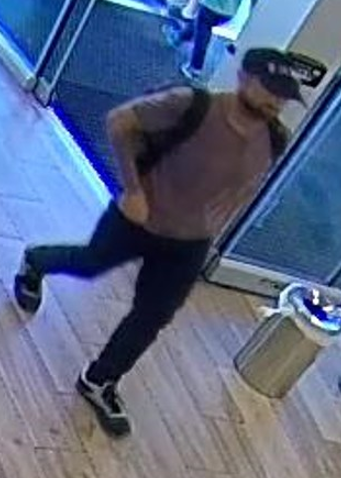 On 6/20/22, the pictured male suspect stole a bicycle that was in front of the Barnes and Nobles located at 4485 Virginia Beach Blvd. The bicycle is blue in color and a 10-speed, unknown brand.
Suspect: W/M, 33-40 years old, wearing black hat, red t-shirt, black pants, black and white shoes, and has a black bookbag.