Crime: Larceny 2022-050477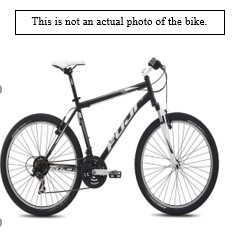 On 8/3/22, the pictured bicycle was stolen from the Oceanfront Library at approximately 2:30 p.m. Based on the camera footage, the suspect description is unknown, aside from dark-colored clothing.
The bicycle is a 26-inch Fuji, black in color, with white shocks/handlebars. Suspect is wearing dark colors, last seen traveling south on Cypress Avenue.