Crime: Larceny 2023-004446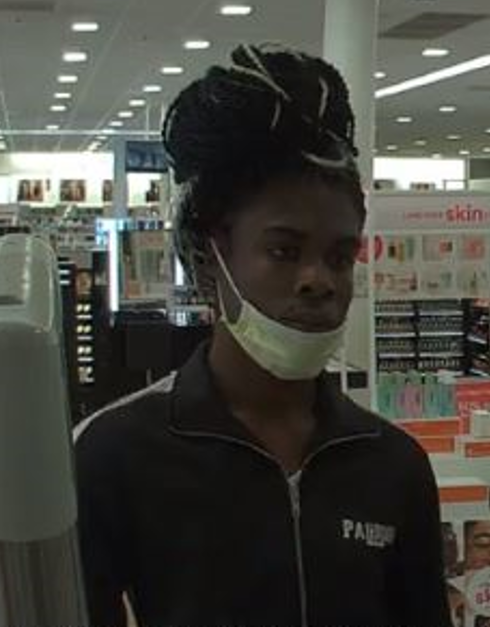 ONE PERSON HAS BEEN IDENTIFIED AND ARRESTED FOR THIS CRIME, FELONY GRAND LARCENY:
On 1/21/23, the pictured male and female entered the Ulta Store on Virginia Beach Blvd. While the male distracted the employee, the female stole a variety of different items and then left without paying. The same couple were possibly involved in a similar incident at Wegmans.
B/M, thin and tall with pulled up colored braids, wearing a face mask at his chin, black sweatsuit.    THE MALE IN THESE CRIMES HAS BEEN IDENTIFIED
B/F, thin build, hair pulled up in a bun, wearing black glasses, face mask, brown puffy jacket, distressed blue jeans. THE FEMALE IN THIS CASE HAS BEEN IDENTIFIED.