Crime: Larceny 2023-005256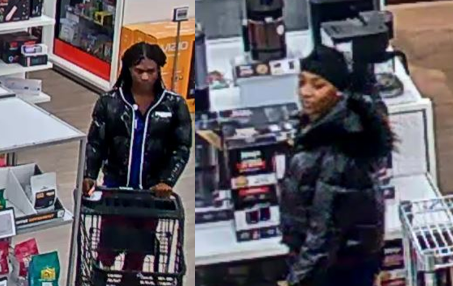 ONE PERSON HAS BEEN IDENTIFIED AND ARRESTED FOR THIS CRIME.
On 1/25/23 at Kohl's on Virginia Beach Blvd., two individuals entered the store, walked around selecting various merchandise, and put it in the cart.  As the individuals were leaving, the manager approached and told them they were on camera. The female left the store without anything. The male argued with the manager, grabbed 2 Shark vacuums, and fled the store without paying.  The male is a suspect in several other cases.  He is already known by police.  If you know the name of the female submit a tip at P3tips.com or the P3tip app on your smart phone.