Crime: Larceny 2023-007686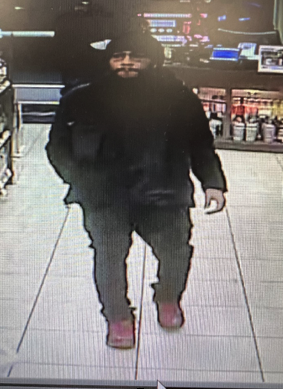 On 2/7/23, the male suspect entered the ABC store on Northampton Blvd. and walked around for an unusually long time. At one point, an employee exchanged words with the suspect and then walked into another aisle. Once the employee was out of sight, the suspect took a bottle and either put it in his coat or his pants and then walked out of the store. 
Suspect: B/M, thin build, approximately 5'10, facial hair, wearing black knit hat, black jacket, black shirt, burgundy sneakers.