Crime: Larceny 2023-014465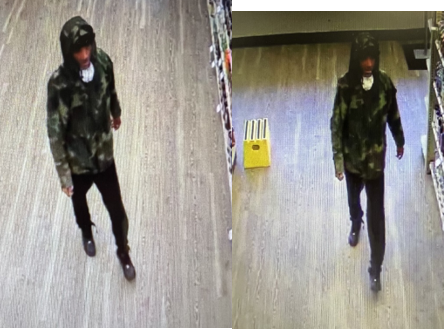 On 3/14/23, the pictured male suspect entered the ABC store, 4807 Shore Drive, walked to the Patron aisle, took numerous bottles, and then walked out without paying. This suspect may be the same suspect in previous larcenies.
Suspect:  B/M, thin build, wearing green Army pattern windbreaker, black pants and black sneakers.