Crime: Larceny 2023000310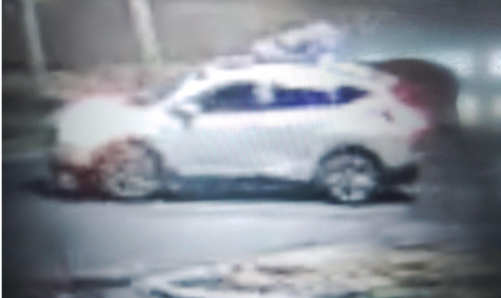 On 12/31/22, a catalytic converter was stolen from a yellow Penske truck in the back parking lot of Best Buy on Independence Blvd. A white SUV, unknown tags or make, was seen pulling up alongside the Penske truck at 1:55 a.m. The vehicle is then seen leaving the scene at 2:01 a.m. heading eastbound towards Independence Blvd.
Suspect Vehicle: White SUV 4-door with item on top.