Crime: Larceny 2023020964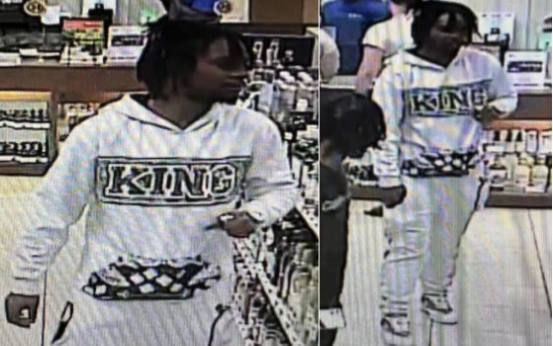 On 4/14/23, at ABC Northampton Blvd., the  pictured male entered the store with a friend, grabbed a small bottle and put it in his pocket. He then walked out of the store without paying for the bottle.
Suspect: B/M, 20-30s, medium build, short dreads, white sweatsuit with "KING" written on the sweater, and white sneakers.