Crime: Larceny 2023027138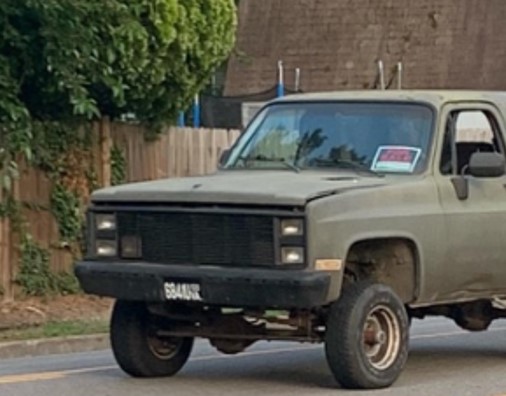 On 5/14/23 in the 1000 block of Baker Road, the pictured vehicle backed up onto the victim's property, two suspects got out, disassembled the handicap ramp outside the victim's home, loaded it on the trailer attached to the vehicle, and then drove away.  Victim does not know the suspects or recognize the vehicle.
Green 1985 Chevy Blazer, VA Antique Tags 6841U.