Crime: Larceny ABC 2022-051967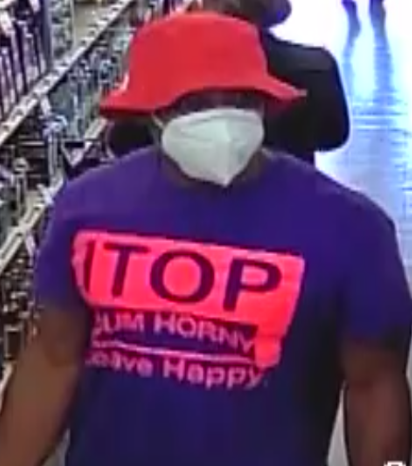 UPDATE: ONE SUSPECT HAS BEEN IDENTIFIED AS JOSEPH D WILLIAMS AND HAS BEEN ARRESTED THANKS TO A TIPSTER WHO IDENTIFIED HIM FOR SEVERAL CIGARETTE AND ALCOHOL THEFT CASES.
On 8/9/22, the pictured suspects were involved in an ABC larceny of tequila. They are believed to be involved in multiple ABC larcenies at various locations. The top pictures are from this larceny at Great Neck Rd. The bottom pictures are from a similar larceny on 8/10/22 that are believed to be the same suspects.