Crime: Larceny from Motor Vehicle 2022-040852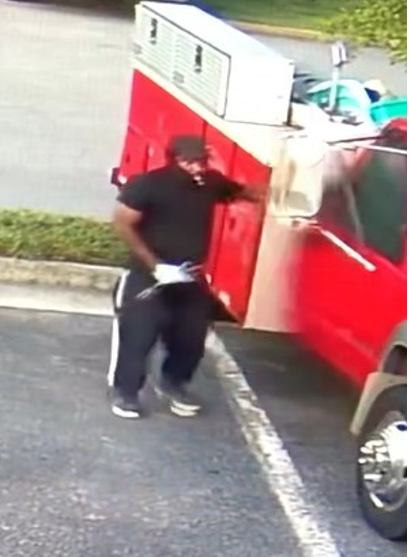 Larceny from Motor Vehicle 2022-040852
On 6/24/22 at 4001 Virginia Beach Blvd., the pictured male suspect broke into a pickup truck and stole numerous tools from the toolbox.
The suspect is possibly related to another larceny from motor vehicle, 2022-040843.
Suspect: B/M, 45-55 years old, wearing black hat, black face mask, white gloves, black t-shirt, black pants with a white stripe, and black shoes with a white sole.