Crime: Lottery Ticket Theft / Cashing Suspects 2022-028209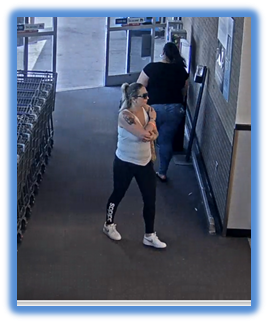 Lottery Ticket Theft / Cashing Suspects 2022-028209
On 5/4/22, Kroger management discovered several rolls of Lottery tickets missing from the store. Unknown whether they were stolen by a customer or staff.
On 4/26/22, multiple winning tickets from the stolen packs were cashed at various locations.
Two female suspects cashed several winning tickets at Food Lion (VB Blvd.)
Suspect vehicle is pictured red SUV.