Crime: Robbery 2022-060945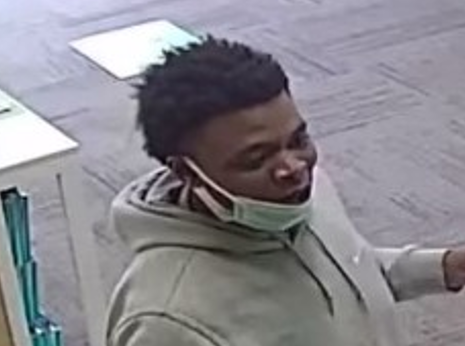 UPDATE SUSPECT HAS BEEN ARRESTED.
On 9/15/22 at 5:20 p.m., ECCS received a call in the 2000 block of Virginia Beach Blvd. at the Cricket Wireless business for an initial larceny case. Upon further investigation, the case was determined to be a robbery.
The victim store manager stated the pictured male suspect entered the business and took a new iPhone 13 Pro Max cell phone valued at $1,100. The victim asked the suspect to return the cell phone. The suspect refused and pointed a handgun from underneath his hoodie at the victim inside the business. The suspect then fled on foot with the cell phone.