Crime: Shoplifting 2022-037028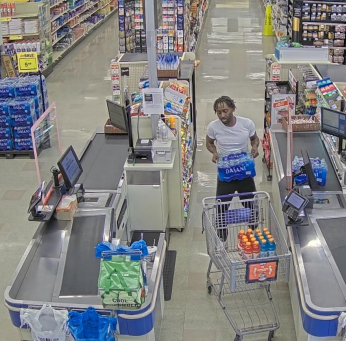 UPDATE SUSPECT HAS BEEN IDENTIFIED AND ARRESTED THANK TO A TIPSTER WHO IDENTIFIED HIM FOR SEVERAL CIGARETTE AND ALCOHOL THEFT CASES.
On 6/9/22, the pictured suspect entered the Food Lion located at 3208 Holland Road, approached the register with groceries, and asked for 4 cartons of cigarettes. When the cashier went to grab baby formula that the suspect asked for, the suspect fled the store with the cigarettes.
Suspect: B/M with dreads wearing a gray shirt and black pants.