Crime: Shoplifting 2022-043687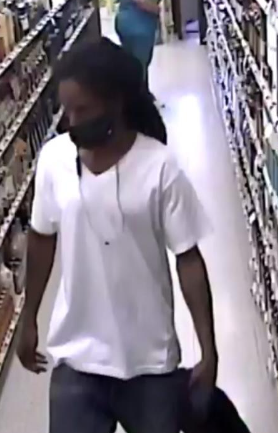 On 7/4/22, the pictured black male suspect entered the ABC Store located at 5020 Ferrell Parkway and proceeded to the tequila aisle. The suspect removed two bottles of Don Julio tequila from the shelf and fled out the exit door passing all points of sale.  The total value of the two bottles was less than $100.
Suspect: B/M, 25-30 years old, wearing a black mask, white t-shirt, blue jeans, blue sneakers.
Vehicle: The suspect was observed getting into a silver SUV with VA Tag TWB-1241.