Crime: Shoplifting 2022-048353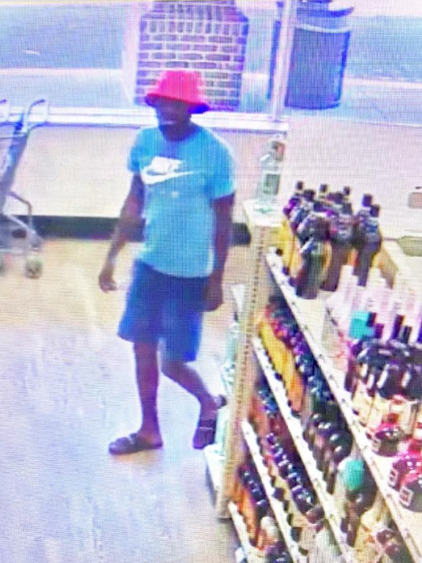 On 7/24/22, the pictured suspect entered the ABC store located at 4807 Shore Drive and stole several bottles of Hennessy and a bottle of Godiva.
Suspect: B/M wearing a red bucket hat, blue Nike shirt and blue shorts, black slides. Male is a suspect in several other larcenies and usually seen with another male. Possible vehicle is a silver or grey 4-door sedan with a black female driver.