Crime: Shoplifting 2022-051978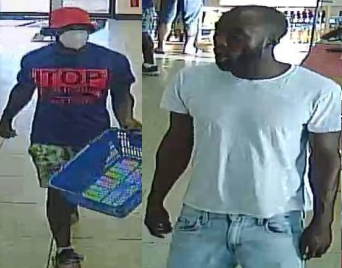 UPDATE: ONE SUSPECT HAS BEEN IDENTIFIED AS JOSEPH D WILLIAMS AND HAS BEEN ARRESTED THANKS TO A TIPSTER WHO IDENTIFIED HIM FOR SEVERAL CIGARETTE AND ALCOHOL THEFT CASES.
On 8/9/22, the pictured suspects entered the ABC store located at 2973 Shore Drive and filled a hand basket with alcohol. When attempting to leave the store, they were confronted by an employee. The suspects left the scene with at least 4 bottles of liquor. These are possibly the same suspects involved in numerous other ABC larcenies.
Suspect vehicle is a silver Honda Accord.