Crime: Shoplifting 2022-061315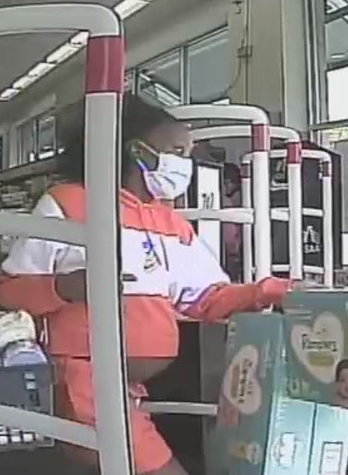 ONE SUSPECT HAS BEEN IDENTIFIED AND HAS A WARRANT FOR ARREST.  On 9/17/22, the pictured suspects entered the Walgreens located at 5305 Indian River Road and filled up multiple baskets of merchandise before exiting the store.
Suspect vehicle: silver Honda Odyssey van bearing VA tag UMC5019; registered owner is not the current owner of the van.
Suspect(s): B/F, 30's, 170-180 lbs., wearing all black, carrying a black purse and wearing a white mask.
B/F, 30's, 180-190 lbs., wearing a white headwrap, mask, long-sleeve shirt, shoes, and black pants.
B/F, 30's, 140-150 lbs., pregnant female wearing a white mask, peach and white sweatshirt, and peach-colored shorts.