Crime: Shoplifting 2022-069452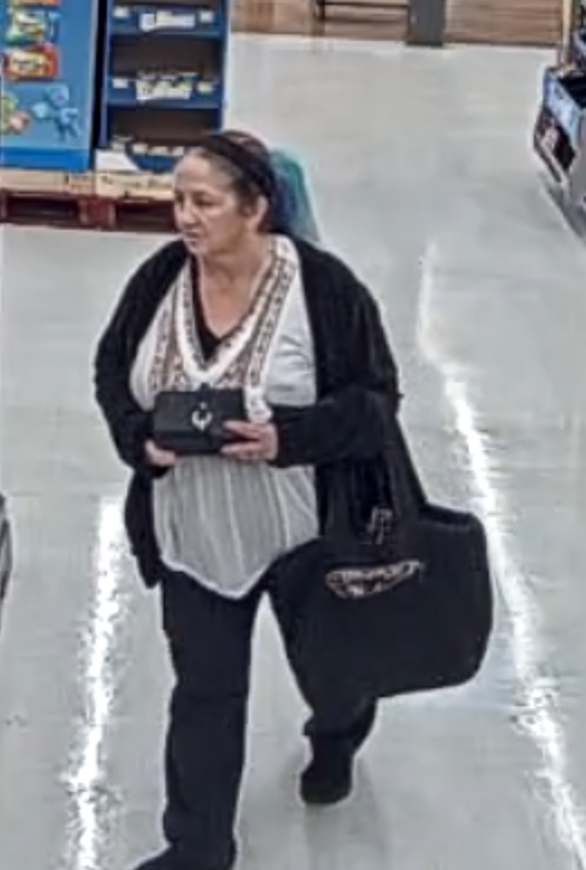 On 10/24/22, the pictured female entered Walmart, 2021 Lynnhaven Parkway, and selected various items, placing them in her shopping cart along with concealing items in her bag. When she was approached by loss prevention, she continued walking out of the store and left the cart behind.
Suspect: W/F, 50's-60's, 200-215 lbs., blue and pink hair, white shirt, black cardigan, black pants and shoes.