Crime: Shoplifting 2022-074287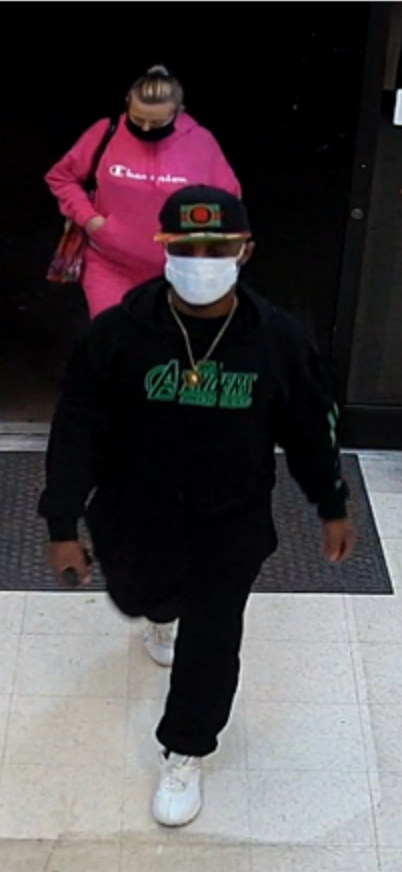 On 11/17/22 at E-Mart, 4876 Princess Anne Road, the pictured suspects entered the store, went to the meat section, and selected multiple packs of meat which they concealed in the female's purse before exiting the store.
Suspects: W/F, 40-50's, 180-190 lbs., wearing a pink Champion sweatsuit and white sneakers, carrying a multi-colored bag.
B/M, 40's, 185-195 lbs., wearing a black sweatsuit with Avengers on the chest, multi-colored  baseball hat and white sneakers.