Crime: Shoplifting 2022-078779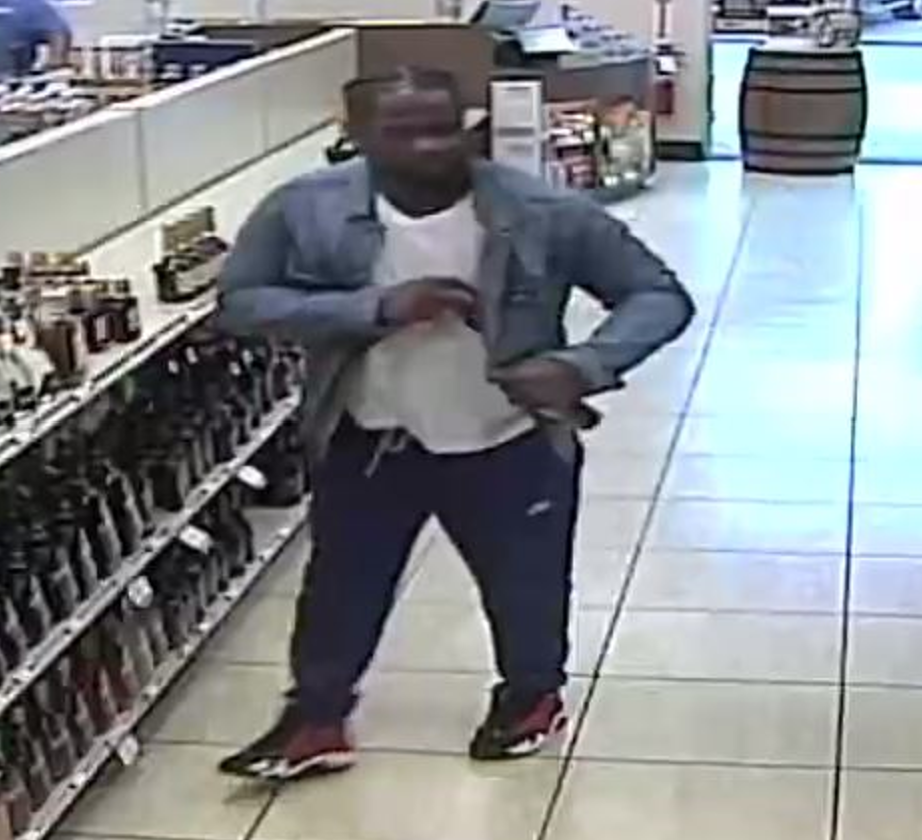 On 12/8/22, the pictured males entered the ABC store located at 5832 Northampton Blvd., concealed several bottles of alcohol on their persons, and left without paying.
Suspect 1: B/M, wearing blue denim jacket, blue Nike track pants and red sneakers, medium build, goatee.
Suspect 2: B/M, wearing green hooded coat, white shirt with multi-colored design, black pants, black ball cap with purple brim, thin build, goatee.
Vehicle: Dark-colored pickup truck