Crime: Shoplifting 2022-079996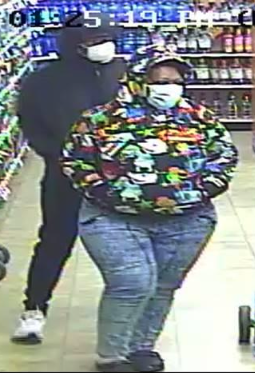 On 12/14/22 at ABC store in Providence Square, the female and male suspects proceeded to the aisle where the Hennessy is located. The male suspect removed 11 one-liter bottles of Hennessy from the shelf. The two suspects fled from the store and were seen getting into a blue Hyundai. The vehicle comes back to KE's Rental in Portsmouth. The total value of the 11 bottles was $637.89. These two suspects are tied to other ABC larcenies in the city.
Suspects:  B/M, 20s, thin build, wearing black hoodie, black pants; B/F, heavy-set, 20s, black and yellow hoodie.