Crime: Shoplifting 2023-009950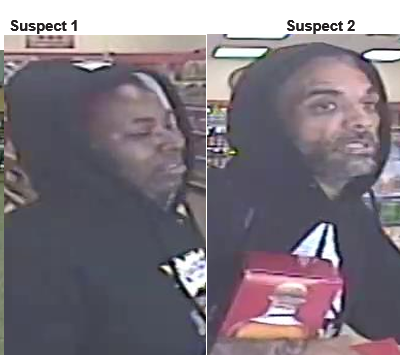 UPDATE THE MALE HAS BEEN IDENTIFIED AS STACEY LEE DAVENPORT. HE NOW HAS MULTIPLE WARRANTS FOR HIS ARREST.    UPDATE FEMALE SUSPECT HAS  BEEN IDENTIFIED AND HAS NOW BEEN ARRESTED WITH 30 WARRANTS FOR LARCENY:
On 2/19/23, at approximately 12:35 p.m., at ABC Shore Drive, the pictured suspects entered the store, went to the Tequila and Cognac aisles and began filling up bags with alcohol before leaving without paying for any of the items.