Crime: Shoplifting 2023013044/2023013055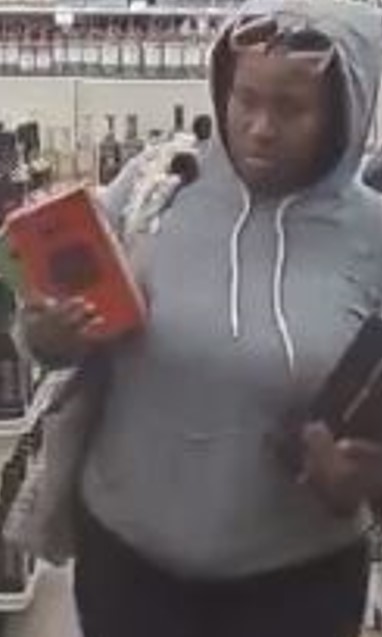 Shoplifting 2023013044/2023013055
UPDATE FEMALE SUSPECT HAS  BEEN IDENTIFIED AND HAS NOW BEEN ARRESTED WITH 30 WARRANTS FOR LARCENY:
On 3/6/23, at approximately 8:30 a.m., two black females entered the store at 315 Va. Beach Blvd. and began selecting various bottles of alcohol totaling to approximately $827. They put them into their jacket and tote and then left without paying.
At approximately 8:50 a.m., the same females entered the store at 535 N. Birdneck Rd. and selected 4 bottles of different tequila totaling to over $500 before leaving without paying.