Crime: Theft from Motor Vehicle 2022-056803 & 2022-056811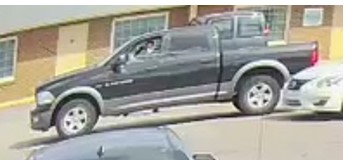 Theft from Motor Vehicle 2022-056803 & 2022-056811
UPDATE THE ALTIMA WAS RECOVERED.  WE ARE STILL LOOKING FOR THE DODGE RAM.
100 block of Pennsylvania Ave & 300 block of Taldan Ave
8/29/22
The suspect vehicle was seen at both locations where the suspect(s) were entering vehicles.  The suspect(s) took a firearm from one of the vehicles.  The white Nissan was stolen in Norfolk on August 25, 2022.  At one point the occupant(s) of the black pickup truck are seen talking with the occupants of the Nissan. The black Dodge Ram was reported stolen from Virginia Beach on August 29, 2022 and was stolen right before the larcenies.  The tag on the truck is VA 2BLESST.