Crime: Trespassing 2023-000641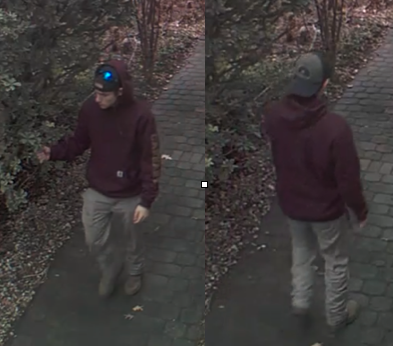 On 1/4/23, on Brestwick Common, Suspect rang victim's front doorbell while she was home alone working remotely. She was unable to answer to answer the door due to being on a work zoom call and the suspect proceeded to the side door of the home, attempted to open the door handle, and when he realized it was locked, walked away on foot. 
Suspect: W/M, 20-25 years old, wearing burgundy Carhartt sweatshirt, khaki pants, tan and dark-gray hat, sunglasses, and tan boots.