Crime: Weapons Violations 2022-038190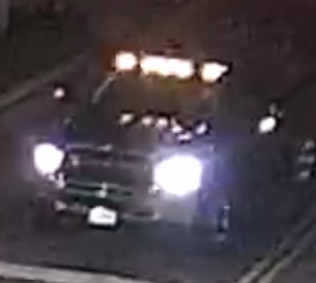 Weapons Violations 2022-038190
VEHICLE AND ONE SUSPECT HAS BEEN LOCATED;  still need information on the other suspects.
On 6/14/22, the pictured vehicle pulled into the parking lot of the Lynnhaven Boat Ramp. Multiple light-skinned male suspects exited the vehicle and approached two victims who were hanging out in the parking lot. The males produced a firearm and fired multiple rounds while the victims ran from the area.
Suspect Vehicle:   Black or dark green Dodge Ram pickup truck with orange lights mounted on top, the driver side taillight out, and a kayak in the bed of the truck.