GiveLocal757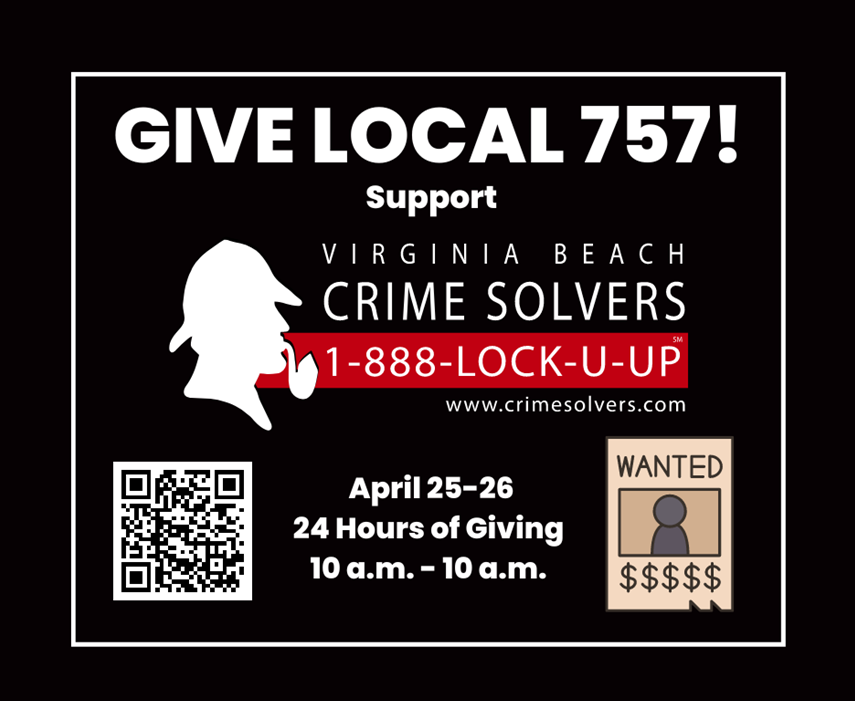 Give Local 757, 24 hours on April 25-26 10am to 10am.
Help support your local Virginia Beach Crime Solvers, you can donate now or wait for the big day.  All rewards are paid from Fundraisers, Donations and Sponsors.  No taxes are use to pay for rewards to tipsters.  Help us keep Virginia Beach Strong.
In March we paid out $3,525 in rewards to tipsters. Seized over $11,000 worth of drugs and weapons thanks to tipsters.