Fugitive: Chevalier, Justin Paul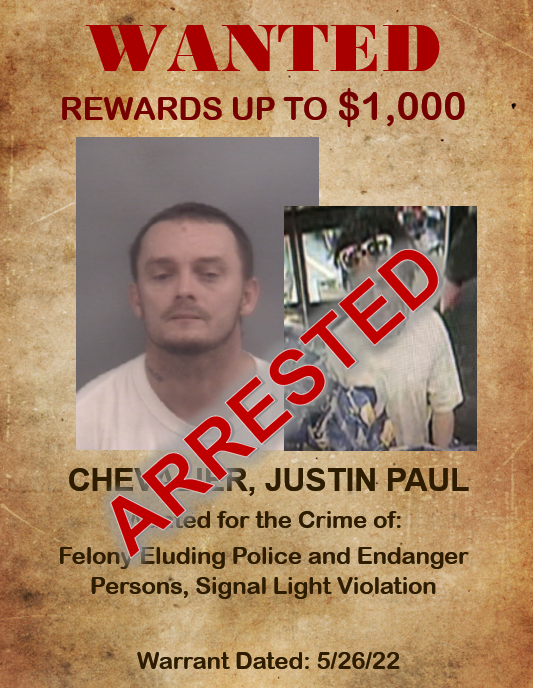 Wanted for: Felony Eluding Police, Endangerment, Signal Light Violation
UPDATE JUSTIN WAS ARRESTED AT A TRAFFIC STOP AND SERVED HIS 3 WARRANTS.
Justin Paul Chevalier is wanted in Virginia Beach.  If you know the location of Justin submit a tip at P3tips.com or the P3tip app on your smart phone.
Justin is 41 years old, 5'4″ tall and approx. 155 lbs.  He has a tattoo on his ankle (CROSS) Has an arm tattoo design around arm. Upper right arm Tribal design, upper left arm, Right Arm, Neck and Forearm
Second Picture on poster is what he looks like this year.