Fugitive: Davis, Damonta Rayshawn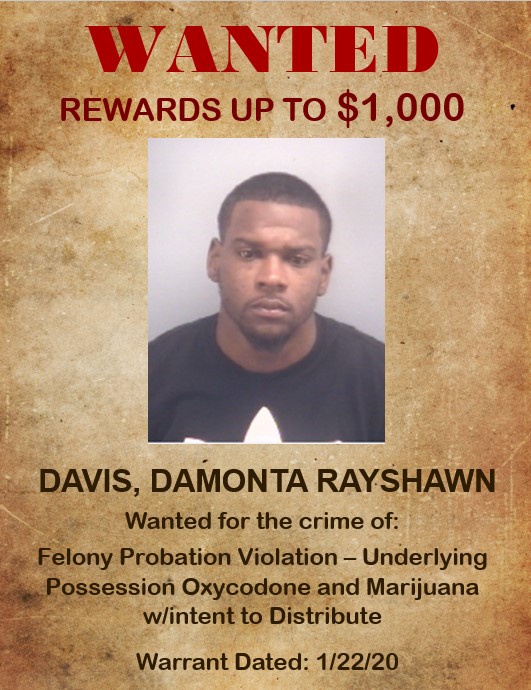 Wanted for: Felony Probation Violantion - Possession of Oxycodone and Marijuana w/intent to Distribute, Resist and Obstruct Law Enforcement Officer.
Virginia Beach Police would like your help to locate Damonta Rayshawn Davis. Damonta is 5'9″ approx. 145 lbs and 27 years old.  His last known address was Chesapeake Blvd in Norfolk.  If you know his current address or location please submit a tip to Crimesolvers.com or the P3 app on your smart phone.