Fugitive: Taylor, Jawayne David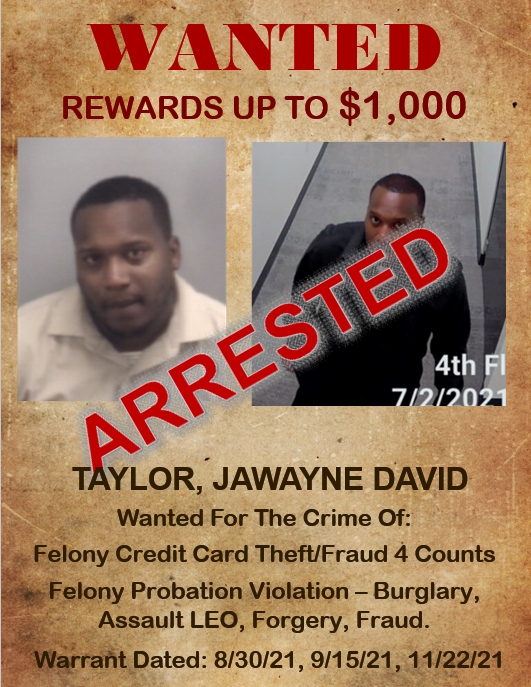 Wanted for: Felony Probation Violation - Grand Larceny, Burglary Assault LEO 2 Counts, Forge Public Record, Credit Card Fraud 2 Counts, Credit Card Theft 3 Counts, Fraud, Petit Larceny A&B, False ID to LEO, 4 Counts of Felony Credit Card Theft
Warrant Dated: 8/30/21, 9/15/21, 11/22/21
UPDATE JAWAYNE TAYLOR WAS ARRESTED IN VIRGINIA BEACH, AND SERVED 52 WARRANTS FOR FRAUD, ASSAULT AND BATTERY, BREAKING AND ENTERING, LARCENY, CREDIT CARD FRAUD AND THEFT. Virginia Beach would appreciate your help to locate Jawayne David Taylor.
Jawayne is 33 years old, 5'9″ tall and approx. 180 lbs.
Last known to live in Norfolk Va.
AKA;  Kevin Taylor