Fugitive: Thornton, Mickael Alan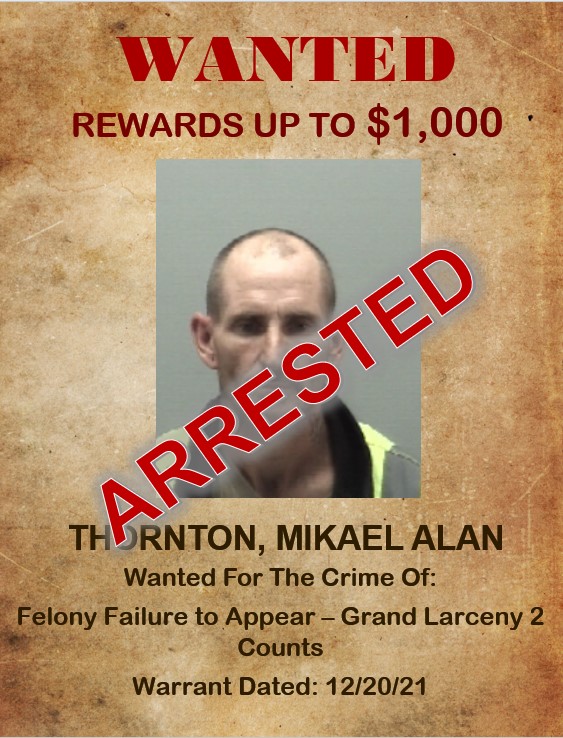 Wanted for: Felony Failure to Appear 2 counts: Grand Larceny
Virginia Beach Police are looking to locate Mickael Alan Thornton.
Mickael is 46 years old, 5'6″ tall  and approx 140 lbs.
He has a tattoo on his back "Thornton", Right Calf a Coi Fish, Left arm "Trash" , Right Arm "White"
Neck – Laugh now Cry later Masks, Right hand "Aubrie" Left hand "Lucky"  also tattoos on his shoulder, chest, lower left leg, lower right leg, upper right and left arm.