Crime: 2022-077708 Unsolved Murder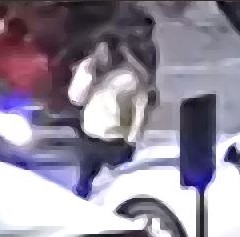 2022-077708 Unsolved Murder
The Virginia Beach Police Department (VBPD) is seeking assistance in solving a tragic homicide that occurred on December 3, 2022. Gabriel Martinez (M/24), an active-duty Navy service member, was found murdered in the 5800 block of Pickering Street. Martinez had attended a work Christmas party on the evening of the incident and was seen leaving Omega Bar before he was found shot. Potential suspects were also seen in the parking lot of Omega Bar on the night of the incident.
Our detectives have spared no effort in their pursuit of justice for Martinez and his family, but regrettably, leads have grown cold, and the case remains unsolved. We are now turning to the community for help.
Martinez was a dedicated servicemember, a beloved son, and a promising young man. His life was cut short, and after almost a year, his family and friends are still without answers.
We urge anyone with information, no matter how seemingly insignificant, to come forward and assist us in our investigation. Your information could be the missing piece that brings closure to Martinez's loved ones and helps bring those responsible to justice.
If you have any information related to this case, please contact VBPD Homicide Detectives at 757-385-4101 or anonymously through the Crime Solvers hotline at 1-888-LOCK-U-UP/P3Tips.com.
**Increased Reward: up to $2500 reward with information that leads to an arrest.**