Crime: Credit Card Larceny/Fraud 2022-037024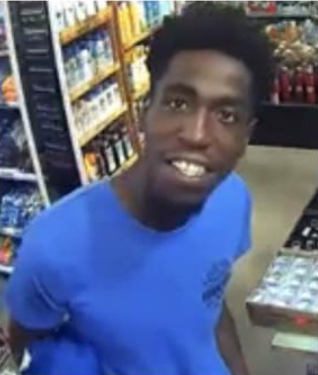 Credit Card Larceny/Fraud 2022-037024
UPDATE;   SUSPECT HAS BEEN IDENTIFIED AND IN HAMPTON REGIONAL JAIL FACING OTHER CHARGES. AS WELL AS CHARGES IN NORFOLK.
On 6/9/22, police responded to 3107 Atlantic Ave for a larceny case. The complainant works at the location as a maid and was in the process of cleaning rooms on the 4th floor. The complainant's backpack was on the cleaning cart, and at one point the complainant observed the backpack was missing.
The bag was later discovered in the stairwell with the wallet missing.  Missing from the wallet were an ID, debit and credit card. The complainant then received notifications that the debit/credit cards were used at Ocean Waves Beer & Wine Gift Shop at 3212 Atlantic Ave. Two transactions were conducted by the suspect and surveillance footage was obtained.
Suspect: Black Male, 20-26 years old, short afro-style hair, blue t-shirt, blue jeans, carrying a blue and white jacket.