Crime: Emory Eli Carroll Jr.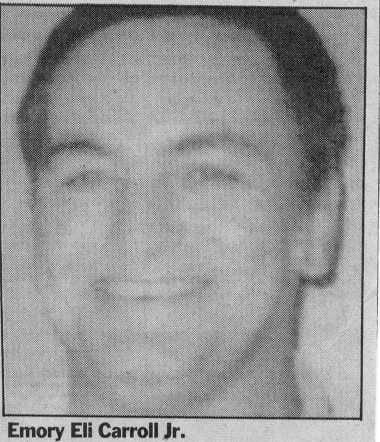 On Tuesday, October 25, 1988 at approximately 5:00 pm, Police were dispatched to the parking lot of Chesapeake House on the Bay located at 3558 Shore Drive where several gunshots were heard.  Police discovered the body of Emory Eli Carroll lying next to his blue 1975 Ford Van parked in front of this condominium building.  Mr. Carroll was still holding his car keys when he was shot several times in the head.  Rescue had pronounced him deceased at the scene.  Mr. Carroll's body was transported to the State Medical Examiner's Office for autopsy.  The manner of death was ruled a homicide.
Mr. Carroll was a 46 year old white male who had gray hair, hazel eyes, 5' 8'' tall weighing 185 pounds.