Crime: Grand Larceny 2023039995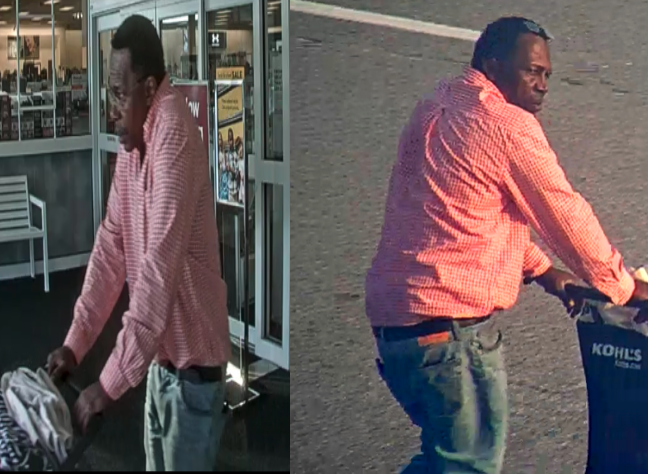 On 7/12/23, the pictured male entered the Kohl's on Princess Anne Rd. and loaded his cart with multiple pairs of Nike shoes and Tommy Hilfiger brand clothing, totaling $1,100. He then pushed the cart out of the door past all points of sale. The suspect then loaded his cart into a dark-colored Audi SUV in the parking lot and a different black male can be seen walking over and getting into the driver's seat. The suspect got into the passenger seat and the vehicle left.
Suspect: B/M, 50-60s, wearing glasses, red-and-white checkered shirt, blue jeans.
Vehicle: Dark blue/black Audi SUV.